Regular price
Rs. 499.00
Sale price
Rs. 399.00
Unit price
per
Sale
Sold out
Share
Shampoo Booster Herbal Blend is a carefully crafted and all-natural enhancement for your regular shampoo, designed to take your hair care routine to the next level. This unique blend combines a selection of potent herbs and botanical extracts known for their beneficial properties for hair and scalp health. It does not replace your shampoo but is intended to be used in combination with it, enhancing its performance and benefits.
Key Features of Shampoo Booster Herbal Blend:
Natural Ingredients: Shampoo Booster Herbal Blend is formulated with a variety of herbal ingredients, such as Bhringraj, Amla, Hibiscus, and Neem, all renowned for their nourishing and rejuvenating effects on hair.

Strengthens Hair: This herbal blend helps strengthen hair from the roots, reducing breakage and promoting overall hair health. It also supports the vitality and shine of your locks.

Gentle Cleansing: It complements the gentle cleansing properties of your regular shampoo, ensuring your hair and scalp are thoroughly clean and free from dirt and impurities.

Improves Scalp Health: The herbal ingredients in this blend have soothing and moisturizing properties, which can contribute to a healthier scalp, potentially reducing issues like dandruff and itchiness.

Boosts Shine and Softness: Regular use of Shampoo Booster Herbal Blend can enhance the natural shine of your hair and leave it feeling soft and manageable.

Suitable for All Hair Types: This blend is generally suitable for all hair types and is free from harsh chemicals, making it a good choice for those seeking a more natural hair care solution.
To use, simply mix a small amount of Shampoo Booster Herbal Blend with your favorite shampoo during your regular hair wash routine. It's a convenient way to infuse the goodness of herbs into your hair care regimen without having to switch to an entirely new product.
In summary, Shampoo Booster Herbal Blend is an excellent addition to your hair care routine, offering the benefits of herbal ingredients to improve hair strength, scalp health, and the overall appearance of your locks. Make it a part of your hair care regimen to enjoy the advantages of nature's goodness for your hair.
View full details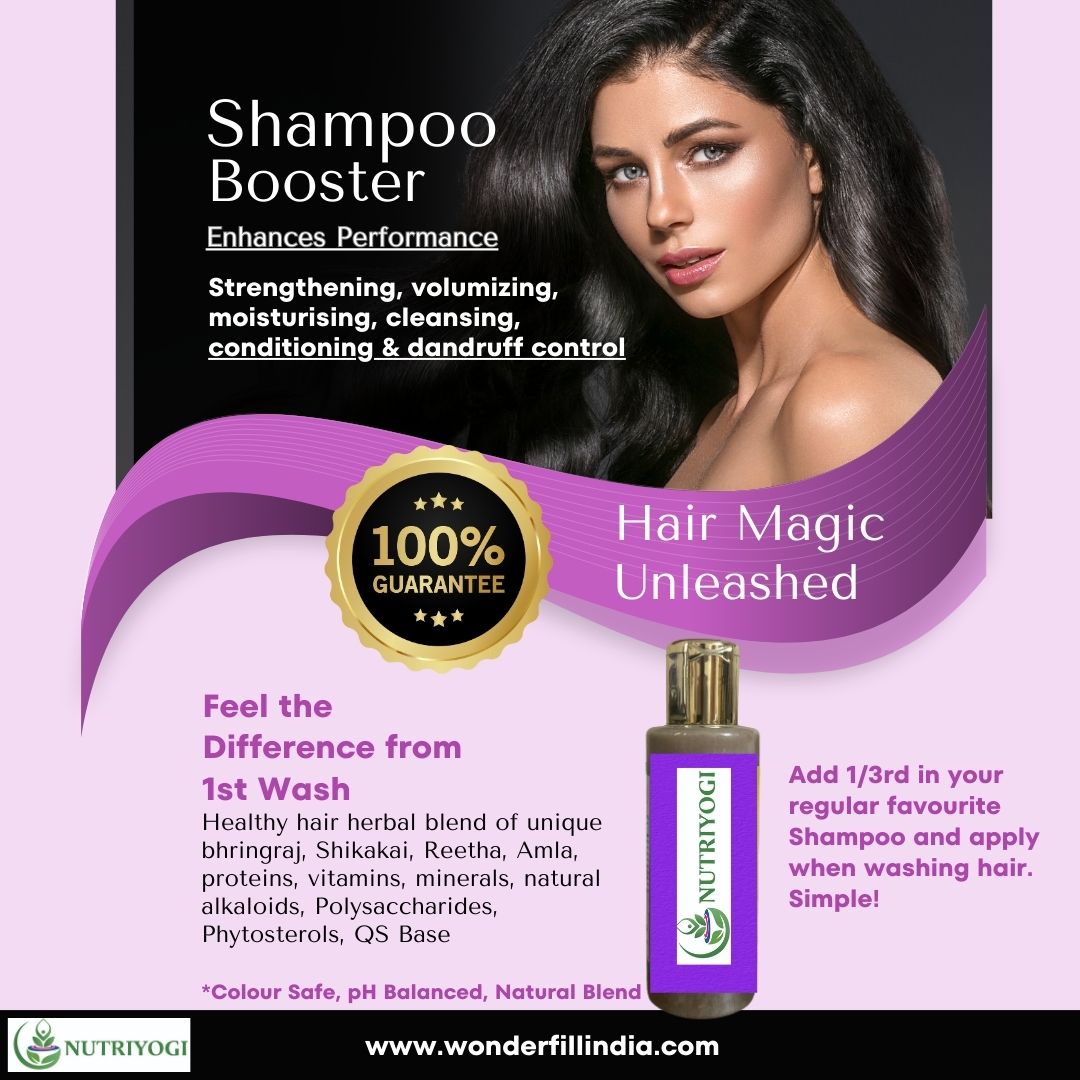 Amazing product
I used this and this is really effective, really like this product.✨
Amazing product
I used this and this is really effective, really like this product.✨
Amazing product
I used this and this is really effective, really like this product.✨