Regular price
Rs. 2,199.00
Regular price
Rs. 6,960.00
Sale price
Rs. 2,199.00
Unit price
per
Sale
Sold out
Share
Welcome to 63% Savings on your yearly supplies of Combo All-in-One Universal Cleaner 500 ml & All-in-One Synthetic Universal Lube 500 ml supplied every alternate month i.e. 6 Combos in a year which are sufficient for your beloved vehicle.
Universal Cleaner to clean Brakes, Carburettor/Throttle, Drive Chains, Other Parts etc. Rubber & Plastic Safe. Tested & Certified. MRP: Rs. 585/-
Universal Lube is to lubricate Drive Chains, Swing Arms, Levers, Stands, Steering Cones, Other Parts etc. Rubber & Plastic Safe. Tested & Certified. MRP: Rs. 575/-
Above Combo to be supplied every alternate month for 12 months. i.e. 6 Combos (12 Bottles) in a year at a price of Rs. 2199 + 18% GST = Rs. 2595/- Only. Savings of 63%.
Offer is open for a very limited period. Offer open to Indian Citizen Only. T&C Apply. To know more call 96 6337 6337. For any query mail: channel@srsgroup.co.in. By buying this subscription you agree to all terms of this offer. Please note that you have to pay once only upfront. 
Terms & Conditions:
1. Subscriber invoice will be sent to the given billing address only. Please give address which is traceable and reachable. We own no responsibility whatsoever if material is returned undelivered. Once returned it will be sent again after 2-3 weeks on 'To Pay Basis' only. Means you will pay the courier charges applicable.
2. Subscriber can opt out any time. Refundable amount would be total subscription amount given to SRS Lubes Pvt Ltd less 18% GST amount less MRP Price Value of products already supplied at the point of cancellation. The processing time of cancellation & refund is min 30 days. So bear patience. The refund shall be paid only to the name of subscriber on our records. Identity proof and other related documents would be needed to ensure refund money goes to the right person's account only. No cash refunds at all. So please co-operate.
3. SRS Lubes Pvt Ltd owes no responsibility whatsoever and/or any claim on product performance as it is used beyond the control of the supplier. It is subscriber's independent will to either choose or not choose our product and/or/both subscription. There is no force or compulsion. Please read the label before application carefully.
4. SRS Lubes Pvt Ltd will absorb any increase in price for the period of subscription. However if any change in GST slab the difference shall be payable by the subscriber. GST applicable at the time of despatch.
5. SRS Lubes Pvt Ltd will replace any leaking, jammed bottle provided its seal is not broken and it is not used even once. Any transit damages will be borne at 50:50 basis.
6. Warranty Clause on the label is acceptable and applicable.
7. SRS Lubes Pvt Ltd owes no responsibility on any transit delay by courier company. Since it is owned and managed by other company we can also follow up and update subscriber.
8. SRS Lubes Pvt Ltd total liability is not more than the subscription amount collected excluding GST or other Taxes applicable.
9. In case of any dispute the decision of SRS LUBES PVT LTD would be final and binding for all involved parties.
10. Since SRS Lubes Pvt Ltd is operating from Delhi and paying taxes in Delhi any dispute will be in the jurisdiction of Delhi Courts Only. 
11. By self choice and purchase of subscription by the subscriber confirms & agree to all terms & conditions applicable by SRS Lubes Pvt Ltd here and/or otherwise time to time.
View full details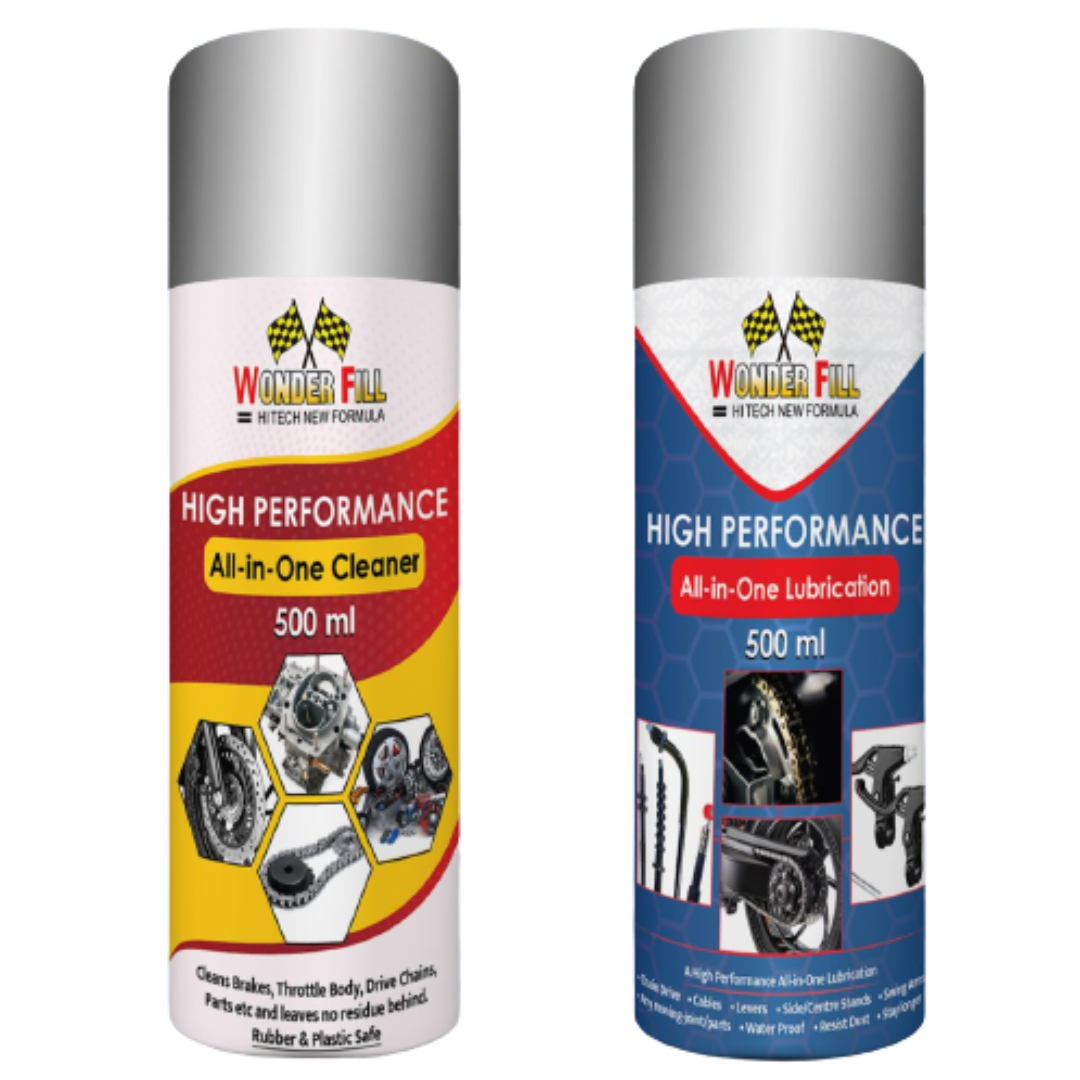 Good product
Combos are food highly recommend
Good product
Nice product. I liked this in combo. Give it a try
Good product
Combos are food highly recommend
Good product
Nice product. I liked this in combo. Give it a try
Good product
Combos are food highly recommend
Good product
Nice product. I liked this in combo. Give it a try